Culture
Our collections are inspired by the diverse number of cultures and traditions around the world. By  exploring local cultures in each country we visit, we are able to incorporate these nuances into each and every piece we create. We work with local artisans to preserve ancient traditions, sustain traditional livelihoods to save dying trades.
Colors
Each collection that we made is inspired by traditional colors. Using traditional colors allows us to share the most beautiful and often historical aspects of each land with the world, promoting the exchange of beliefs and ideas. It is the differences that we discover between communities that make our world ever so colorful.
Community
At the heart of each collection is a mindful community project. From rebuilding homes in earthquake affected areas of Nepal, to distributing warm clothes to school children outside of Kathmandu, you can be sure that for every piece we sell, we give something back to the communities we work in to bring you these amazing clothes.
This is a text block. Click the edit button to change this text.


This is a parallax text block. Click the edit button to change this text.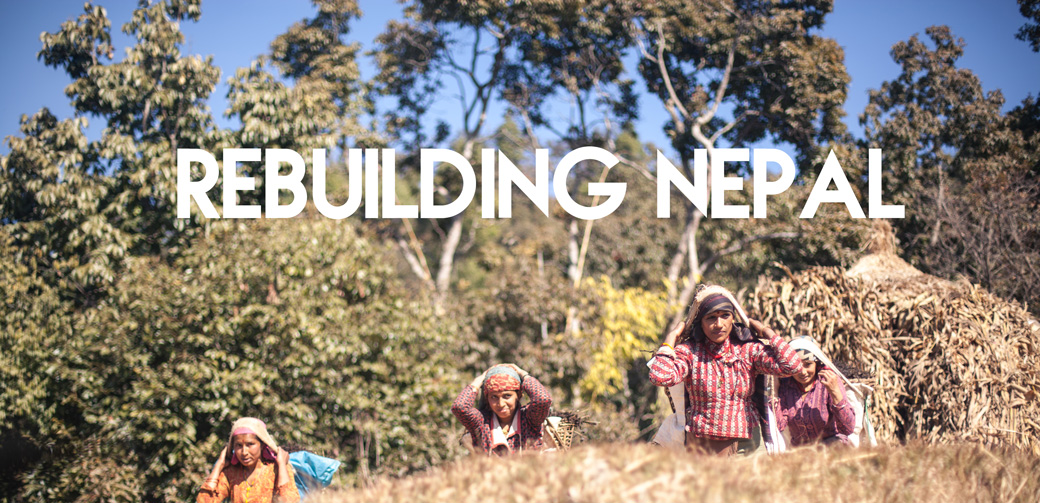 When you purchase, we rebuild
All proceeds from our Hope in June Tote bag go towards rebuilding homes in Kusha Devi, Kavre in Nepal after the devastating April 25, 2015 mega earthquake.
Hundreds of People Assisted
Earthquake Resistant Technology Introduced
Locally Available Materials Used
Traditional Nepali Architecture Maintained
Sense of Community Restored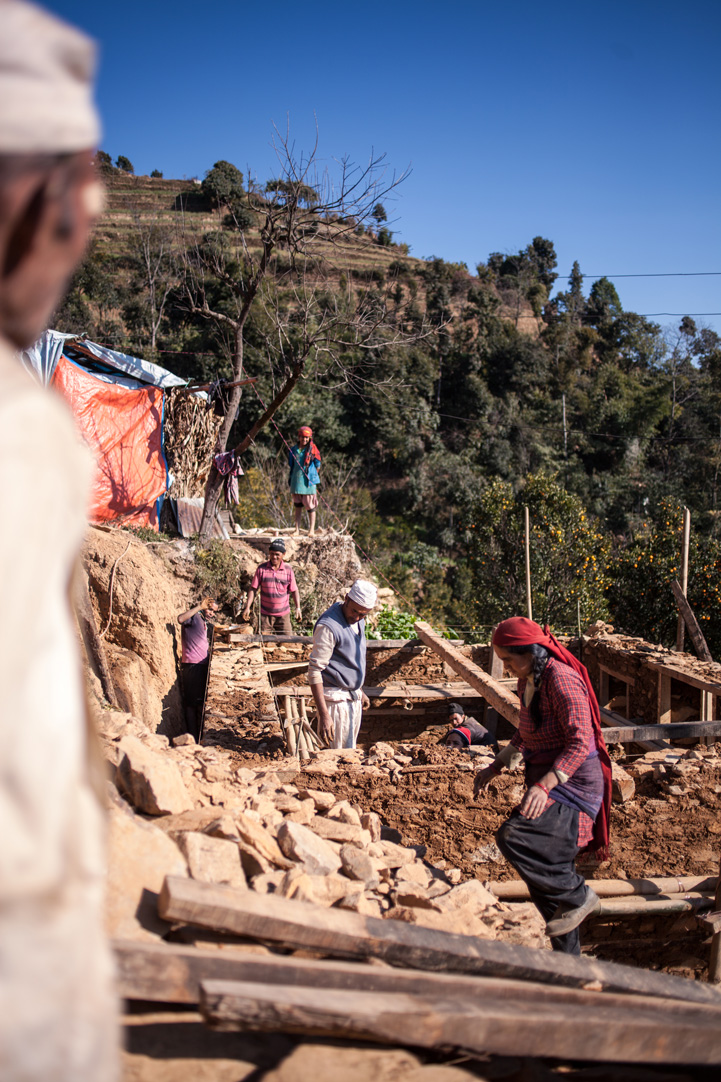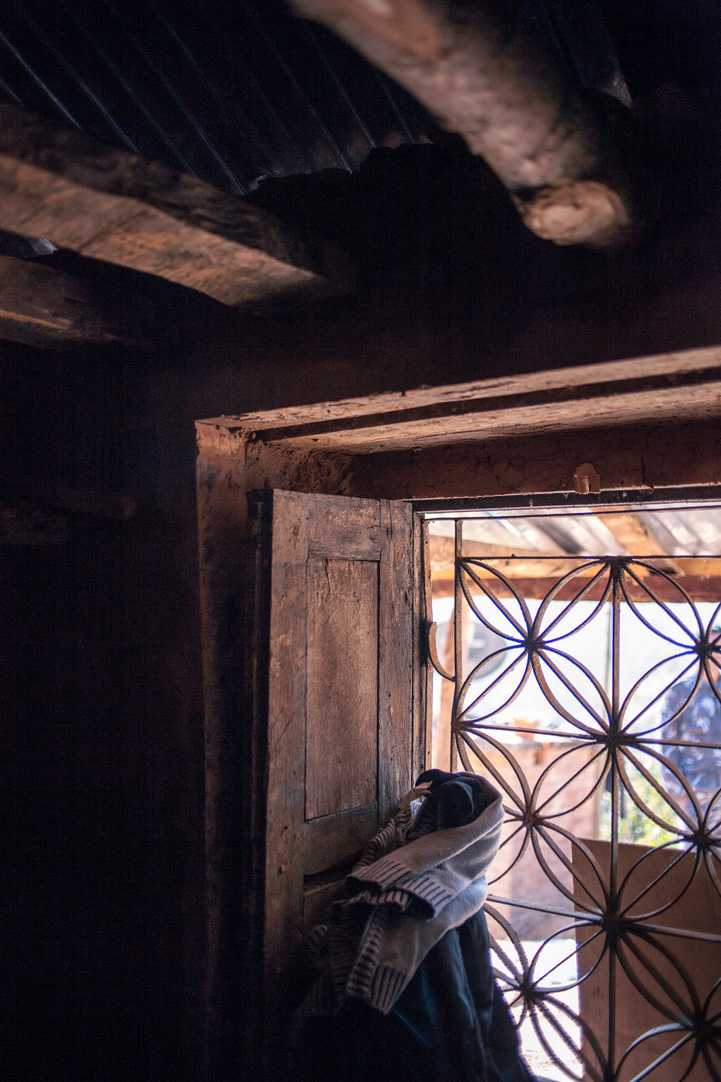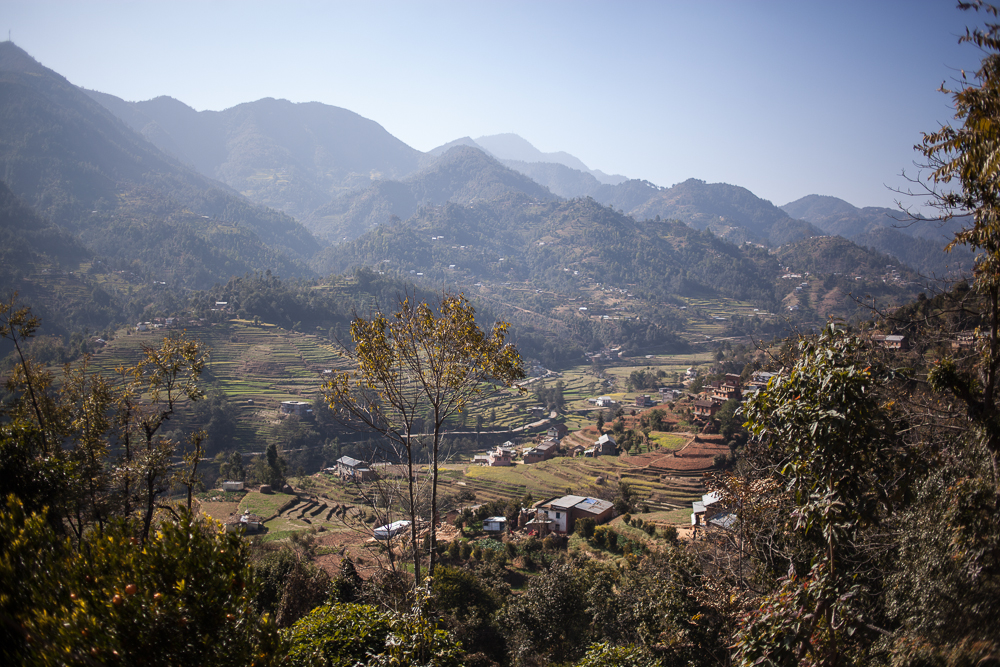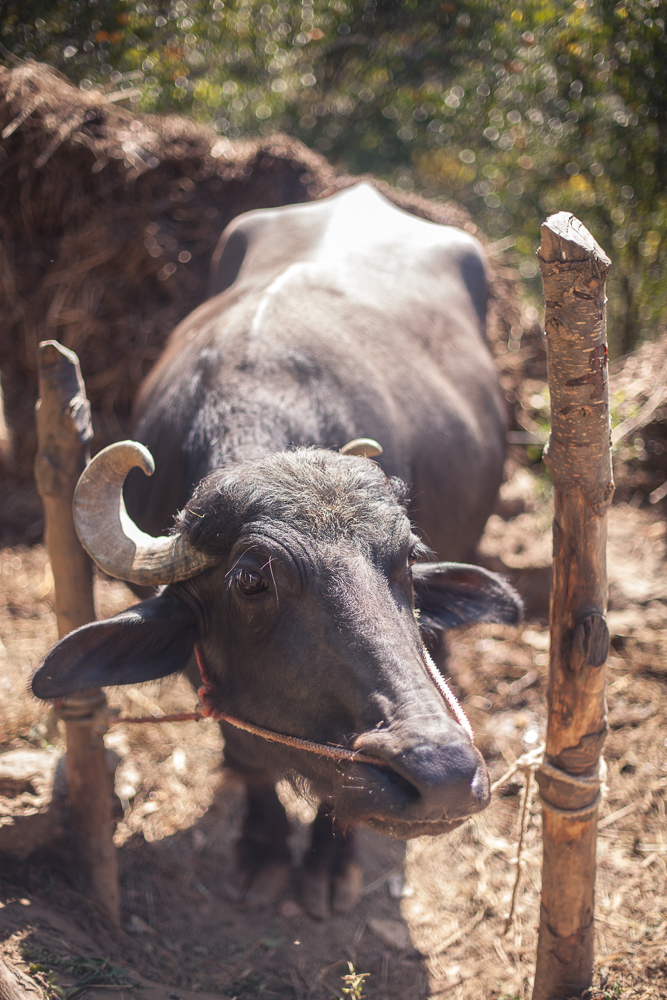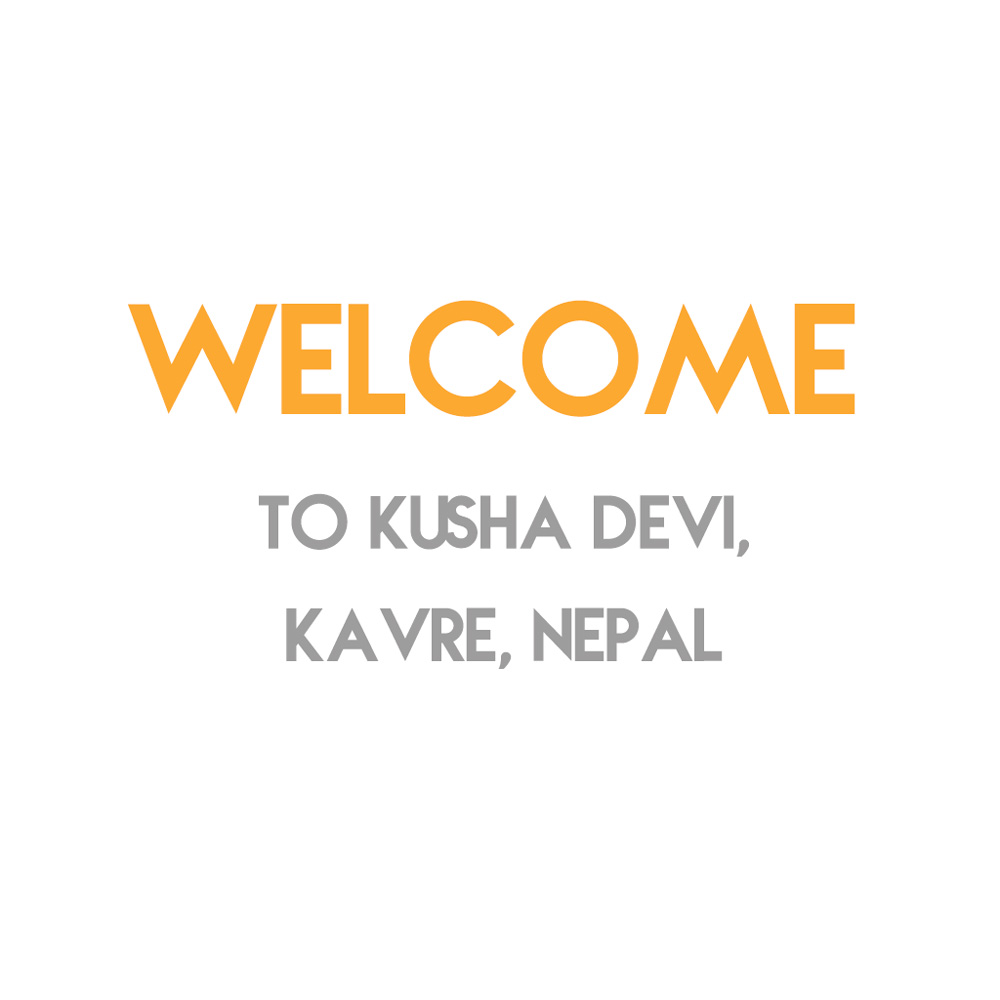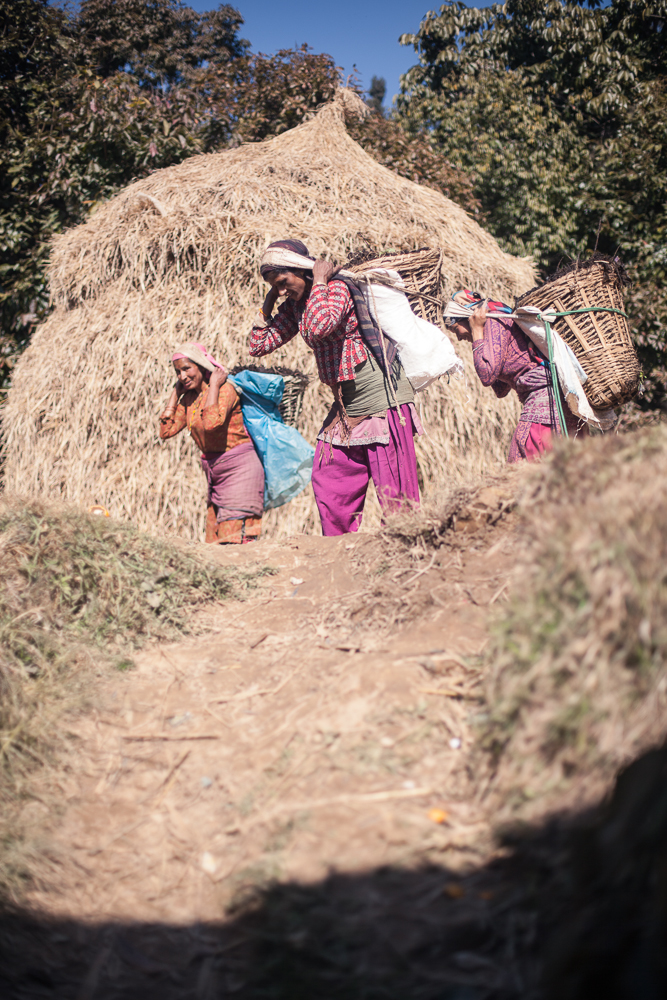 The small Himalayan country of Nepal was left shaken and distressed by a massive earthquake on April 25th, 2015. It was barely recovering from the trauma of the event, when a second powerful tremor, two weeks later, added to the nation's devastation and shock. The quakes flattened many villages and wreaked havoc in Kathmandu. Though a major earthquake had been expected in Nepal, nothing could have prepared its citizens for the scale of tragedy that it would inflict upon them. In addition to losing family members, homes and livelihoods, the Nepalese saw much of their cultural heritage disappear when the ancient cities of Patan, Bhaktapur and Basantapur collapsed in an instant. Centuries-old temples, intricately carved monuments and valuable artifacts crumbled in a cloud of red dust, leaving only the memory of their grandeur.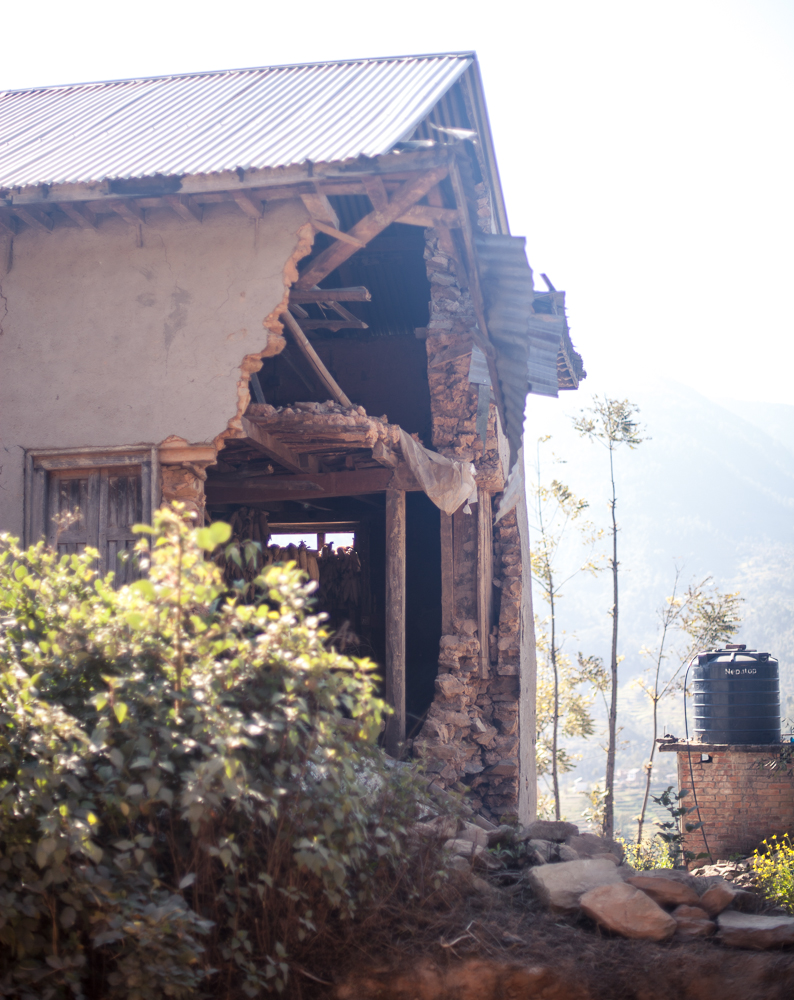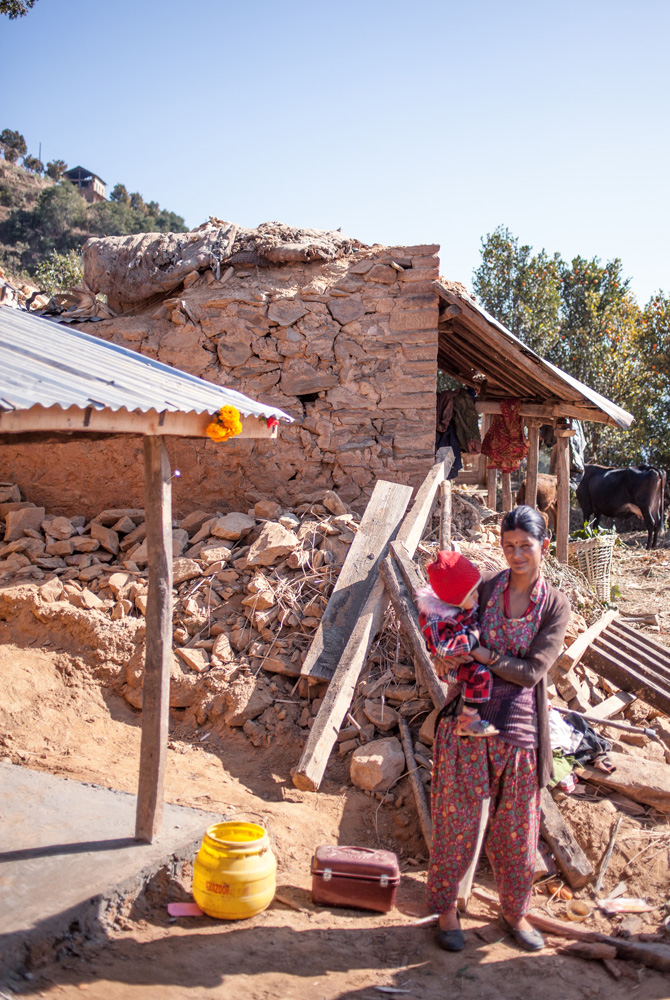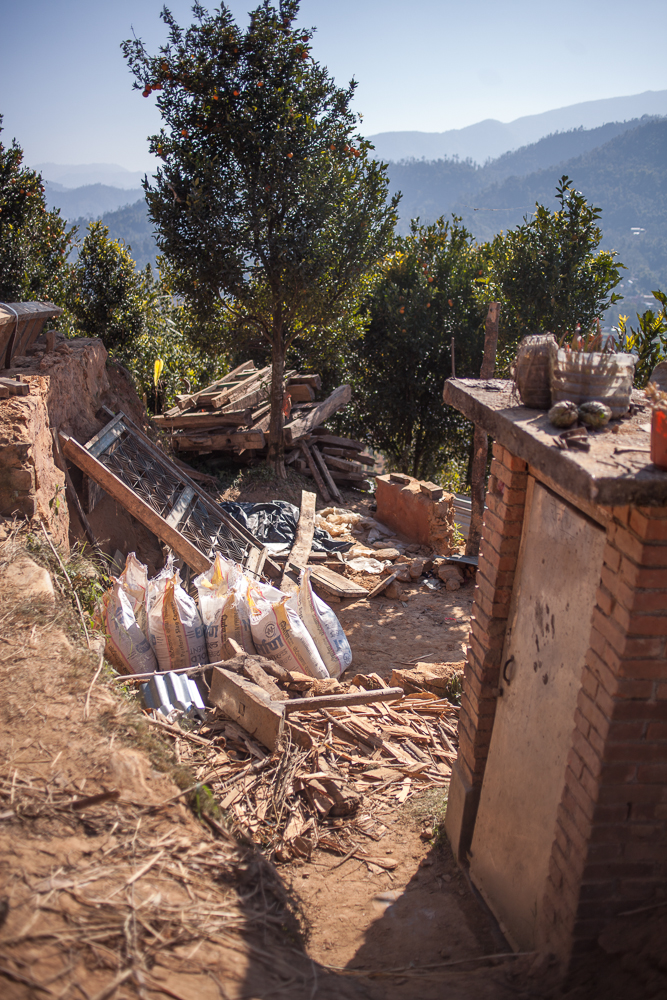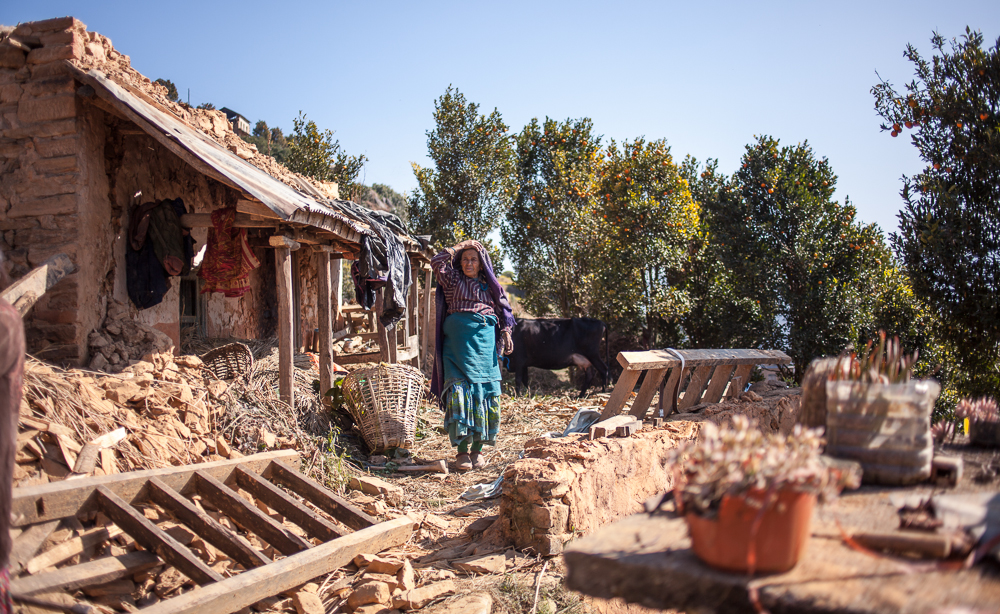 Nepal's cultural identity is also defined by its landscape. The Himalayan snows create a stunning backdrop to the little village houses of mud, stones, bamboo and thatched roofs that stand on gently terraced green hills.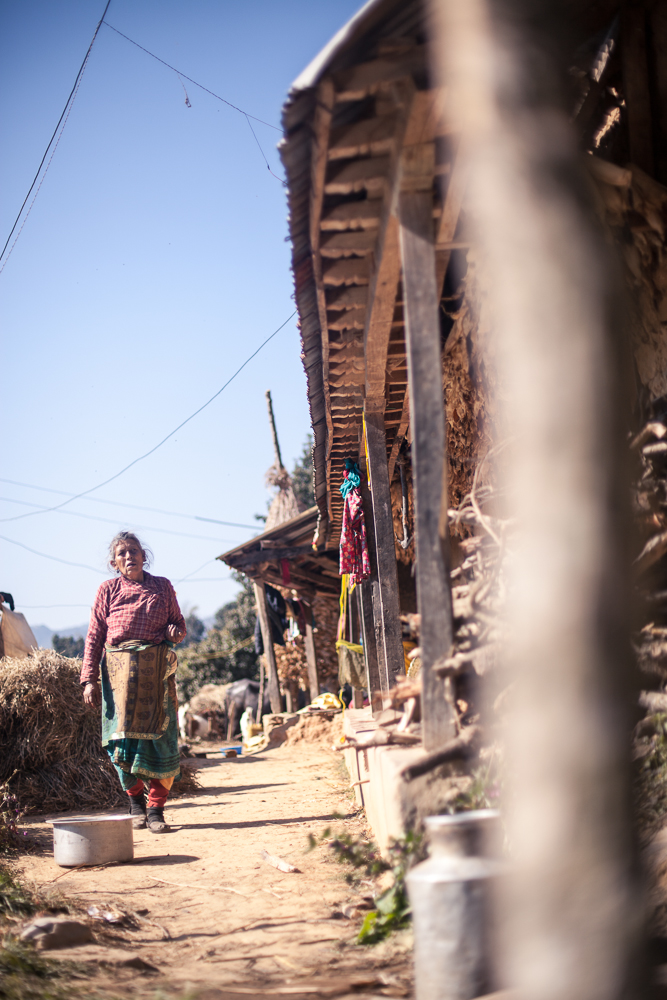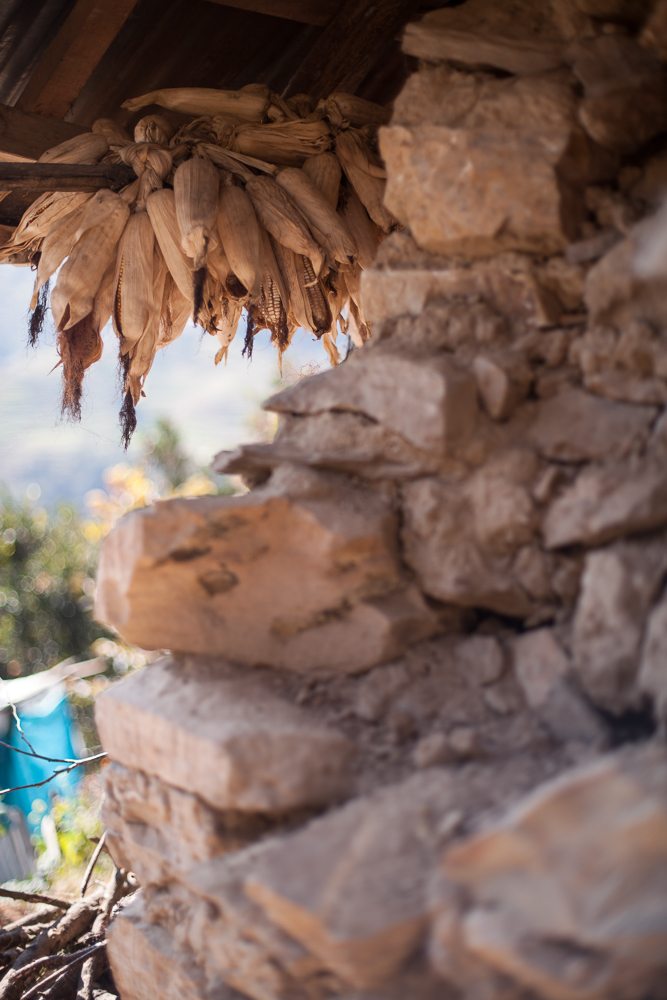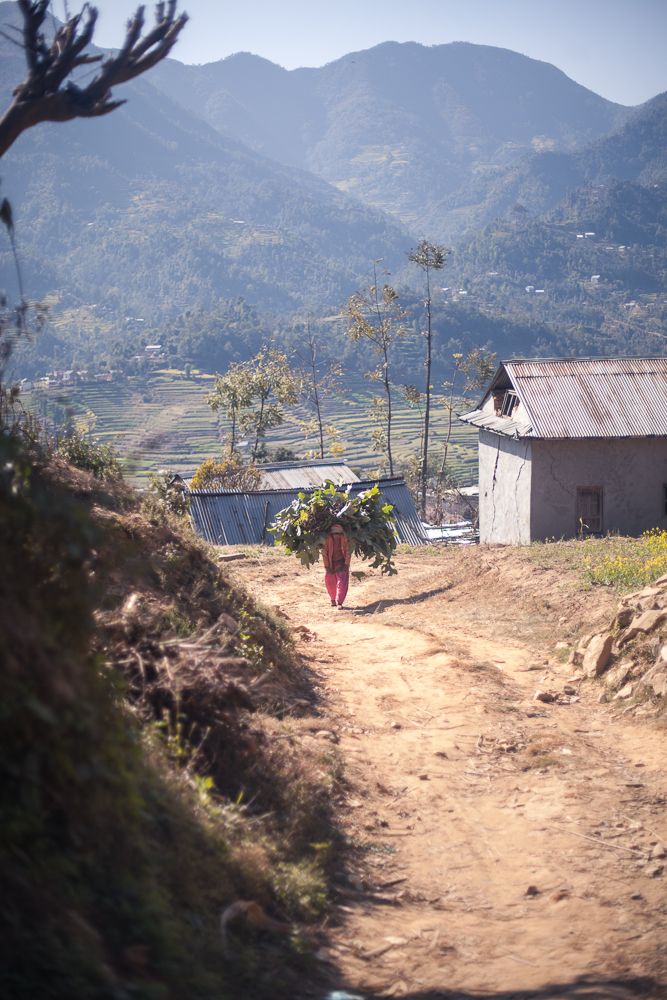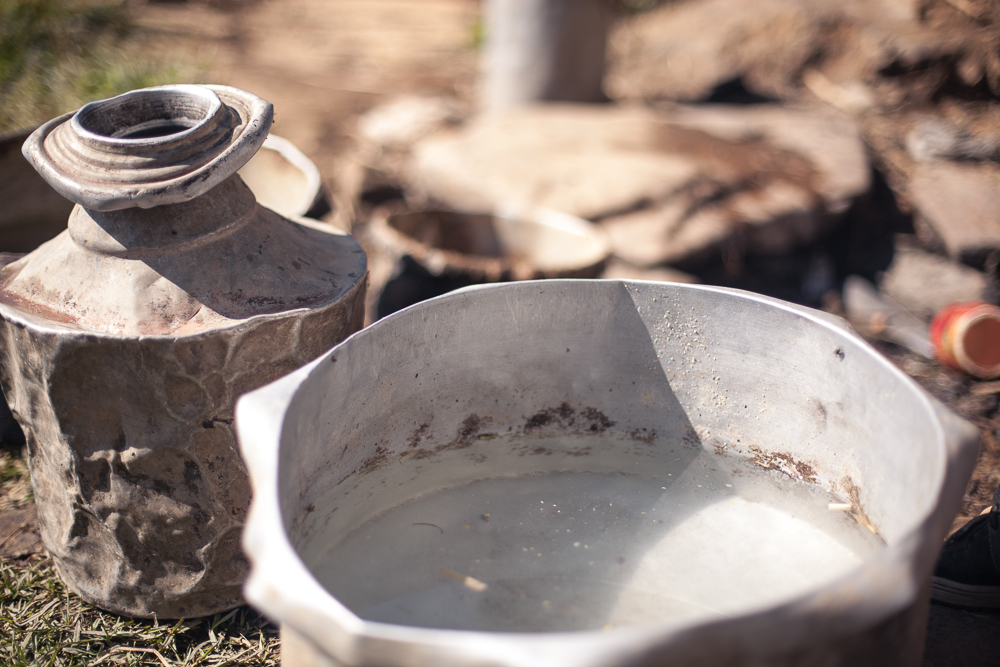 Kusa Devi in Kavre is a community of 1800 families, 35 km from Kathmandu.  The two earthquakes affected 800 families to varying degrees, 60 houses collapsed and 200 families are displaced.
This is a parallax text block. Click the edit button to change this text.
Our objective is to help rebuild 80 destroyed houses for 200 families in Kusa Devi, in partnership with other local initiatives. At the heart of the project is preserving local architecture and cultural identity so intricately designed, generation after generation. We will build houses that can resist earthquakes and heavy rains with local builders and local materials, some rescued from collapsed homes. We will bring together the local knowledge and technical skills of trained architects to ensure that the houses are well designed with a traditional look and functionality.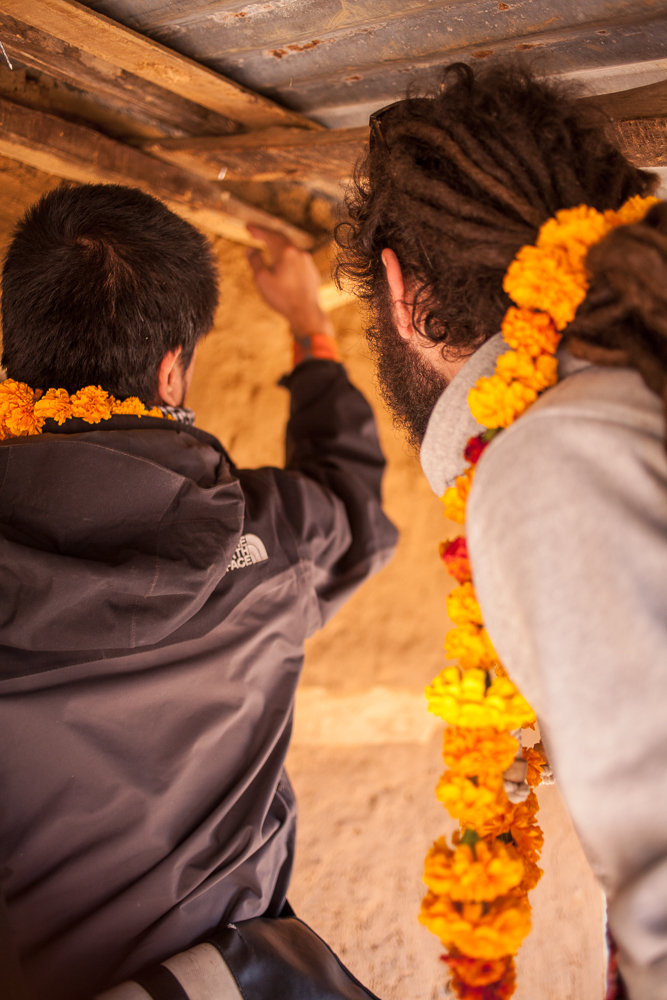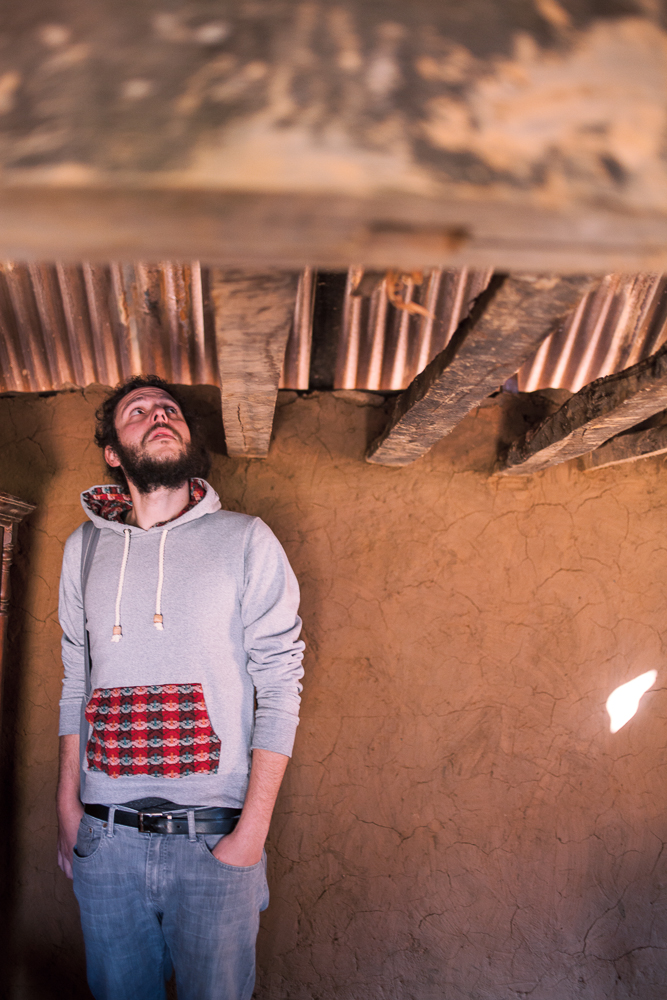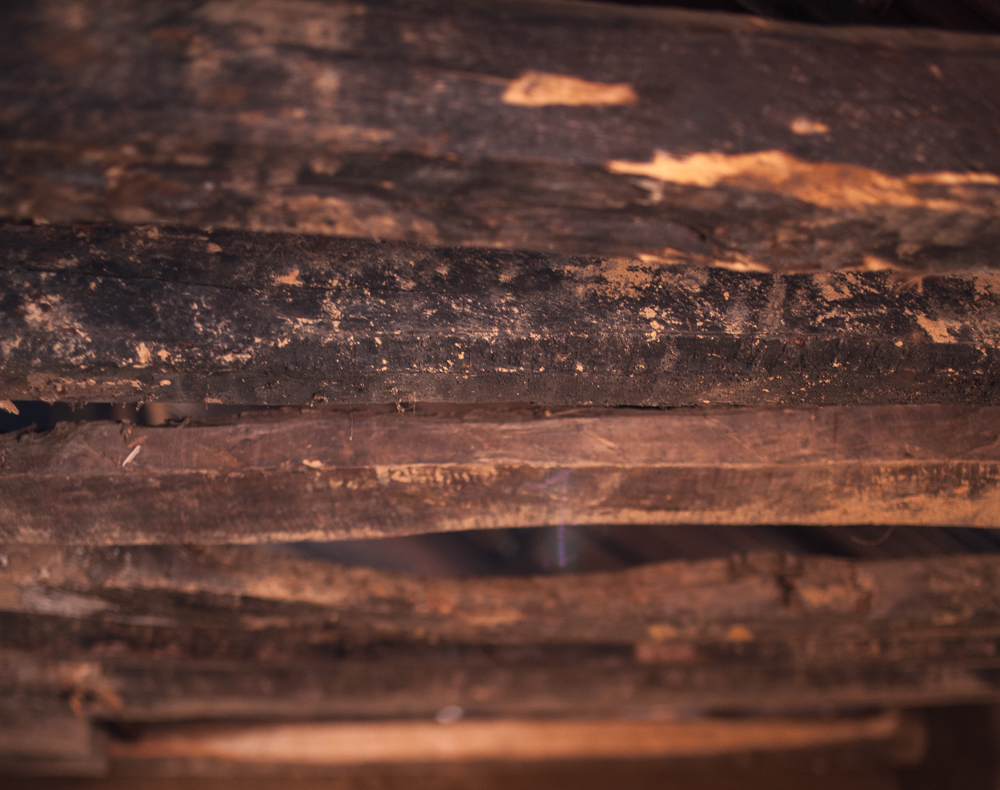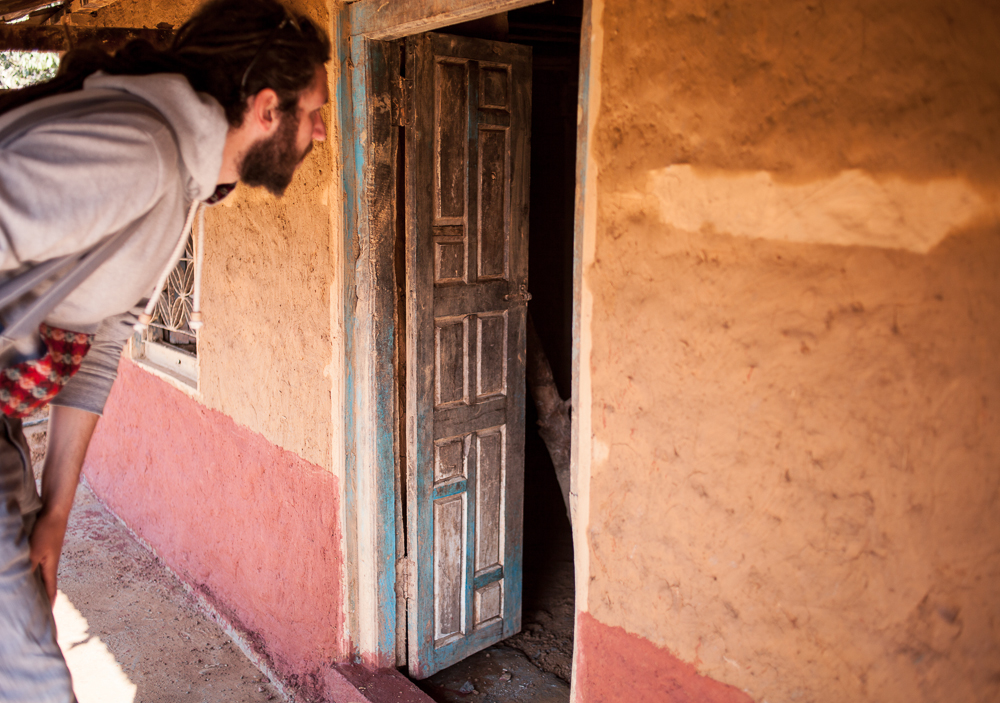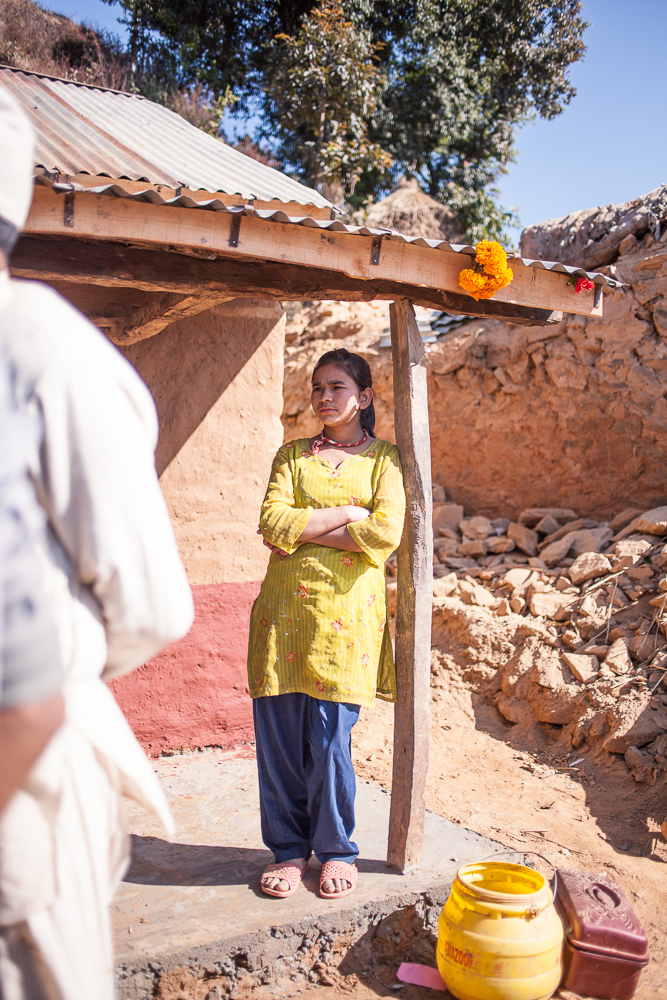 The first home to be rebuilt in Kusha Devi was the home of Sabita Ghimire. The house, which she shared with her mother, younger brother and grandmother, was a typical two-story red mud and stone building perched on the hill overlooking her village school. The path that leads to the house is picturesque, but narrow and slippery which is why her grandmother seldom leaves her home anymore. At the end of the path you pass the cowshed and the outhouse before climbing ten steep steps to the family home.
Inside, meals are cooked on an open fire and smoke fills the room when her mother starts the wood fire, squatting on the cool uneven mud floor. The grandmother's bed is the only piece of furniture in the room, on the walls a few nails hold kitchen utensils and a torch, red vermillion and tiny brass plates attest to the family's piety.
Their fragile house was the most damaged of all in the village. In fact, it collapsed completely to the ground. Since the government relief did not reach the community, the family was sleeping in the open for months. They lived in temporary shelters until after the monsoon rains had ceased and the rebuilding could begin. The family moved into their new home in October 2015.